2014 Hōʻike Free Admission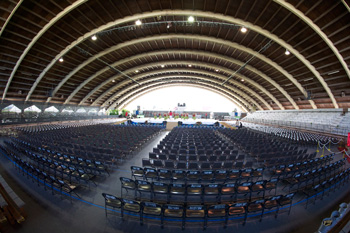 For the Wednesday night Hō'ike we return to our tradition of offering the night's performances free of charge.
No tickets are required to attend the 2014 Wednesday night Hō'ike, and seats are available on a first-come-first-serve basis.
Last year, the Merrie Monarch Festival Committee coordinated a special Ho'ike to salute the 50th Celebration of the Merrie Monarch Festival. We want to thank you for your understanding during the 2013 festival when we required tickets in order to accommodate some of the original dancers, first Kāne winners and special guests to grace the stage. Since many of the performing hālau were from off island and their families (some from as far away as California) wanted to watch them dance, the committee wanted to be fair and give all an equal chance to attend. Ticket mail-in was the fairest way to do this. and we hope that the entire week of festivities succeeded in honoring all those who have contributed to 50 years of celebrations in Hilo.