Aloha kākou! It's that time again. We're happy to announce the return of the Merrie Monarch Hawaiian Arts & Crafts Fair April 12-15 2023, at the Afook Chinen Civic Auditorium & Butler Buildings in Hilo:
Wednesday, Thursday, Friday 9 AM – 5 PM
Saturday 9 AM – 4 PM
E hele mai a kāko'o, please join us in showcasing and supporting over 150 of Hawaiʻi's best artisans and crafters.
We look forward to seeing you there!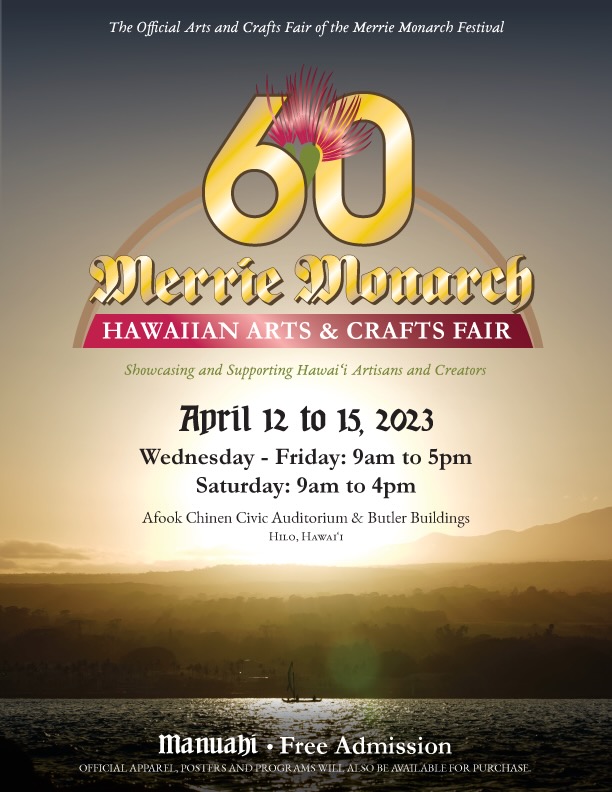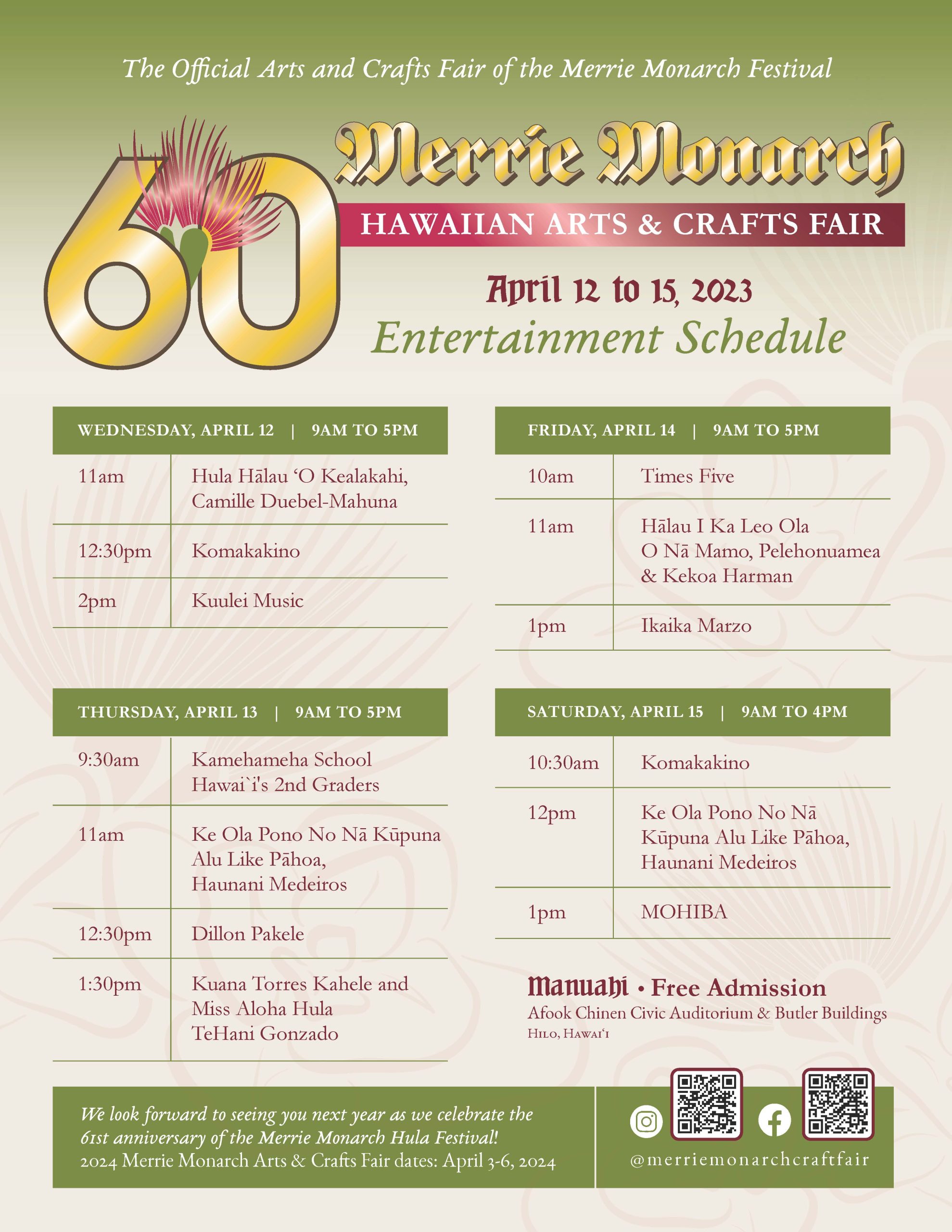 "The Arts and Crafts Fair logo was designed to pay homage to the legacy of the Merrie Monarch Festival. The 'ōhiʻa lehua, which feed the islands aquifers and nourish the land, represent the local crafters & artisans who support sustainability for the economy. The arch in the design represents the Edith Kanakaʻole Stadium which sets the iconic stage for the most celebrated hula festival in the world."
-Brittini Kuwahara, Graphic Designer